About Curtis Lacrosse Camps
From January 2017 Press Release –
Curtis Lacrosse, LLC has partnered with 2Way Lacrosse to bring the Farmington Valley the premier lacrosse education and training for all levels of lacrosse player. From co-ed youth day camps, to elite travel teams, this partnership will provide the area with the highest level of lacrosse training available.
About Curtis Lacrosse
Ryan Curtis, now a teacher and coach at the Westminster School in Simsbury, Connecticut, founded Curtis Lacrosse, LLC in 2008. Prior to moving to Simsbury, Ryan was the Head Lacrosse Coach at the University of Vermont and has played lacrosse at the D1, Professional and International level. Curtis Lacrosse has been running Vermont's premier youth and elite camps for almost a decade. The goal of the Curtis Lacrosse Camps is to help young lacrosse players build the foundation they need to understand and enjoy the game. Our camps are true "teaching camps" taught by D1 college coaches, lacrosse professionals and college players.
About 2Way Lacrosse
2Way Lacrosse was founded by current MLL, NLL and World Champion (Team Canada 2014), David Earl and former Westminster School coach Peter Newman in June of 2011. David and Peter formed 2Way Lacrosse based on their shared interests in teaching and advancing the game of lacrosse through "old school" methods and philosophy.
2Way Lacrosse means playing both offense and defense, which the truly great players must know how to do in order to be successful. The high school and college rules increasingly favor the 2Way player, and we intend to help each player get better at attacking AND defending, to help them become a COMPLETE lacrosse player.
Skill Breakdown and Goals:
Girls and Boys:
Stage 1 – Introduction (ages 4-6) = uses basic movement skills to introduce the game of lacrosse through running, catching, throwing and scooping in a fun, positive setting.
Stage 2 – Fundamentals (ages 6-8) = continued focus on movement skills with the addition of agility, balance and coordination in conjunction with using a lacrosse stick.
Stage 3 – Foundations (ages 7-10) = introduction to the basic principles of play while building framework of lacrosse specific skills.
Stage 4 – Emerging Competition (ages 10-14) = start to develop strong technical skill and position specific techniques during game-like scenarios



Coach Ryan Curtis - Specializes In Offense, Defense, Midfield and Goalie Instruction
Ryan has played lacrosse at the D1, Professional and International level. The goal of Pro Series North is to help young lacrosse players build the foundation they need to understand and enjoy the game.
Ryan Curtis was the Head Lacrosse Coach at the University of Vermont for the last ten years. He led them to their first trip to the America East playoffs in seven years in 2010 and made it to the America East Finals in 2016. Coach Curtis was the America East Coach of the Year in 2015 and was the first coach in the program's 38 year history to receive this honor.
Coach Curtis graduated from the University of Virginia in 2000 and won a national Championship with the Cavaliers in 1999. He was named First Team NCAA All-American twice and was named NCAA Defenseman of the year in 1999. Coach Curtis was also a two-time captain at UVA and was named to the 50th Anniversary All-ACC Team.
Curtis played professionally with the Boston Cannons from 2001-2006 and in 2008. He also played for the Washington Bayhawks in 2007. In the eight years Curtis played Major League Lacrosse he was named an MLL All-Star five times and was named Defensive Player of the Year in 2003. He was also named the Boston Cannons MVP on three different occasions and was a three-time captain in Boston.
Curtis was a member of the United States National Lacrosse Team that participated in the World Championships and won a silver medal in 2006. He was also inducted in the US Lacrosse Hall Of Fame - Potomac Chapter in 2010.
He now teaches Global History, is the Associate Director of College Counseling and is the Head Lacrosse Coach at the Westminster School in Simsbury, Connecticut.
Coach Lindsay Crosby - Director Of Girls Programing
Before her appointment at Westminster, Lindsay worked at Deerfield Academy as an admissions reader and then as an assistant director of admissions. She also coached varsity field hockey and varsity lacrosse, and was interim assistant director of athletics. For three years she was as a dorm parent, head girls' lacrosse coach and health teacher for The Bement School. Earlier in her career, she was a health and wellness educator at Cardinal Newman Private High School in Palm Beach, Fla.
At the college level, she has coached soccer and lacrosse coach at Amherst College and lacrosse at Babson College. A graduate of Springfield College with a degree in health science and education and a minor in coaching, she was twice named the female athlete of the year, having played on the varsity soccer and varsity lacrosse teams.
Lindsay is an owner and partner for Peak 200 Girls' Lacrosse Camp, a national girls' lacrosse recruiting showcase that pairs elite secondary school and club players with colleges and universities. At Westminster, she is the Associate Director of Admissions and Head Girls Lacrosse Coach. Lindsay is the Director of Girls Programing at Curtis Lacrosse.
Coach Evan Crosby


After graduating from Phillips Exeter Academy, Evan earned a B.A. in history at Tufts University, where he played varsity ice hockey and varsity lacrosse, and was a member of the 2010 NCAA Division III National Championship lacrosse team.
As a starter on defense for Tufts as a junior, Crosby experienced a run in the 2009 NCAA Tournament that ended with the Jumbos being ranked as high as 5th nationally. As a senior in 2010, Crosby and the Jumbos won the NCAA Division III National Championship – the first in the history of Tufts University for any team sport. During his four years at Tufts, the Jumbo lacrosse team posted a record of 55-16, which included winning the program's first ever NESCAC Championship in 2010.
He also served as an assistant men's lacrosse coach and recruiting coordinator at Amherst College when the program had its first-ever NCAA tournament appearance. Evan currently works in the Advancement Office as the Associate Director of Leadership Gifts at Westminster School in Simsbury, Connecticut. Evan joined the Curtis Lacrosse coaching staff in 2016.

Coach Bryan Hirschman

Coach Bryan Hirschman teaches high school chemistry and marine biology at the Essex High School in Essex, Vermont. He is also the Head Women's Lacrosse Coach for the University of Vermont Women's Club Team. Before moving to Chittenden County, Coach Bryan was a teacher and boys lacrosse coach at Spaulding High School in Barre, Vermont. Coach Bryan currently coaches and has coached numerous sports at the elementary and high school level. He has great energy, a lot of lacrosse knowledge and we are fortunate to have him on our staff this year.

Coach Colleen Joncas


Coach Joncas graduated from Bowdoin College in 2005, where she played lacrosse and field hockey. Coach Joncas was an Inside Lacrosse First Team All-American in 2005, IWLCA Third Team All-American 2005, First Team All-NESCAC 2005, First Team All-New England 2005, Inside Lacrosse Preseason All-American 2005, Second Team All-NESCAC 2004, IWLCA Regional All-American 2004.

Colleen is the Assistant Director of Athletics at Westminster School and has coached lacrosse at the high school level for over six years. She also teaches US History and Modern World History. Colleen is a big fan of country music and the Red Sox, and enjoys running and reading in her spare time. She and her husband, Director of Athletics Tim Joncas, and their three daughters, Finley, Riley and McKenna, live in a faculty home on campus.


Coach Nick Wilbur

Coach Wilbur played midfield for Hobart College and graduated in 2006. He was an All new England player for Avon Old Farms. Nick has been coaching in the Founders League at the Varsity level for over ten years.
Prior to his Westminster appointment, Nick served four years as associate director of admissions and assistant director of financial aid at Kent School. While there, he was a dormitory parent, an advisor and coached varsity boys' lacrosse and varsity boys' basketball. Before that, he spent two years at Mercersburg Academy as associate director of admissions and coach of varsity boys' lacrosse; and three years at Avon Old Farms School as assistant director of admissions and coach of junior varsity lacrosse and varsity basketball. He has also coached select-club lacrosse teams. At Hobart College, where he earned his bachelor's degree in media and society, he was a member of the men's lacrosse team.
Nick serves as a corridor supervisor in Memorial Hall where he lives with his wife, Adrienne, their daughter, Brynn, and their two dogs, Eleanor and Rigby. His interests are traveling, skiing, playing golf and spending time on Peaks Island, Maine.

Coach Dominic Lattanzi
After graduating from Loyola Blakefield in Baltimore, MD, Dominic earned a B.A. in Psychology from Hobart College & was a member of the team that qualified for the 1998 Division I NCAA tournament. Dominic played both close defense & long stick midfield in his time in Geneva, NY.
He then served as a volunteer assistant coach at Western New England College in Springfield, MA from 2000-2002. In 2003, he was a Board member of Newington Youth Lacrosse which established a youth lacrosse program for both boys & girls.
Dominic is now the President of Simsbury Youth Lacrosse and has coached there since 2008.

Coach Ian MacKay


Ian is a student athlete at the University of Vermont, set to graduate in 2018. He was the first UVM Catamount to be named America East Offensive Player of the Year, he was named to the America East All-Conference First Team and tot he America East All-Tournament Team for the second straight season in a row in 2016. Ian led the team in scoring with 70 points on a team-high 42 goals and 28 assists. Ian was a member of the Team Canada U19 squad in 2012.
Ian has worked a many of our camps and clinics - we're excited to have him on staff again this year!
Coach Trevor Wagar


Coach Wagar is the Vermont Voyagers team captain and currently teaches physical education at Milton High School. Coach Wagar also coaches larosse and hockey at Milton High School. He played lacrosse at the University of Vermont, was selected to Team Canada for U19 World Field Lacrosse Championships, was selected as MVP of the 2010 All Star game vs. ILA and was selected in the NLL draft by San Jose Stealth after he graduated from college. Coach Wagar is Vermont's 2013 Boy's High School Lacrosse Coach Of The Year and Vermont's Physical Education Teacher Of The Year.


Coach Annie Strout
Coach Annie is a graduate from the University of Vermont where she played midfield and defense. She has coached youth lacrosse in Colchester, Vermont, was a coach for CAT LAX and has worked numerous youth camps over the years. Coach Annie will be coaching our younger groups this May and August.
Kelly Curtis - Camp Administration and Scheduling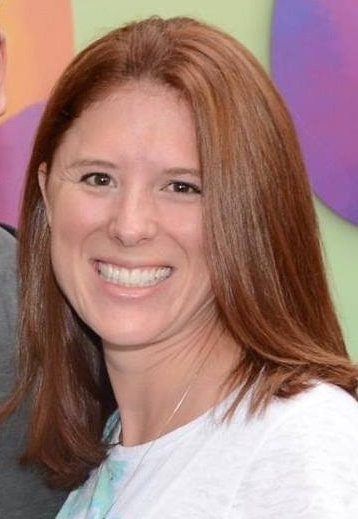 Kelly Curtis is a co-owner of Curtis Lacrosse and handles all of the administrative needs of the camp program. Kelly graduated from Plymouth State University with a BS in Childhood Education - Teacher Certification with a concentration in reading and special education.
Kelly is the Administrative Director of Champlain Medical Urgent Care in Burlington, Vermont, and runs it remotely from her home in Connecticut. Kelly is also the Director of Community Service at The Westminster School and is a dorm parent in Squibb House. Ryan and Kelly also run a lacrosse charity called the Northeast Classic which has become New England's premiere college lacrosse tournament in the fall. The Northeast Classic's goal is to inform as many young adults as possible about the importance of cancer screening and prevention. Please feel free to contact Kelly with any camp or clinic questions at Kelly.Curtis@curtislacrosse.com or 802-299-7001.

Division 1 College Lacrosse Athletes
Many of the Division 1 athletes from the University of Vermont will be working with our campers this summer.